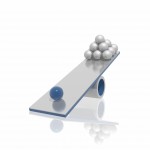 Converge Consulting Group will be at the Hrizon World Human Resource Congress in Melbourne September 26 and 27.
Meet Shelley and Kurt at our booth. They will be talking about Converge Solutions and Services including Practitioner of Change, Voice of the Employee, and our strategy for Lean HR–a systems thinking approach to efficient, effective and flexible HR policy and practice.
Converge is a small boutique consultancy that competes in the heavyweight division.